Over 20,000 people gathered at the Srebrenica memorial site in Bosnia on 11 July 2017 to mourn those killed in the July 1995 massacres and bury 71 more victims whose bodies were identified over the past year.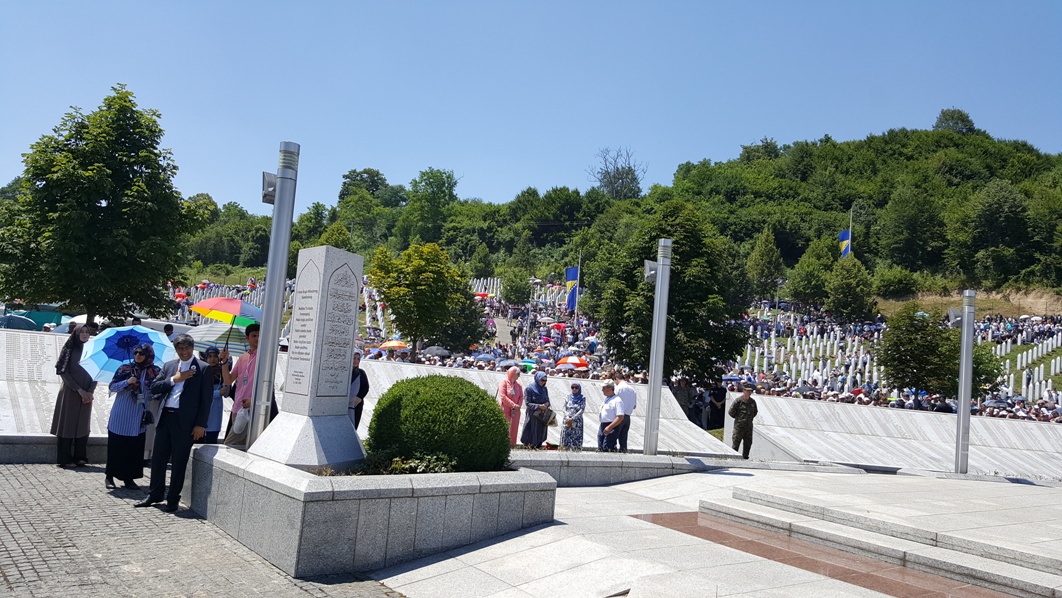 The Bosniak member of Bosnia and Herzegovina's tripartite presidency, Bakir Izetbegovic and top Bosnian leadership attended the commemoration program. Almost all diplomatic missions and international organizations including UN, EU, ICTY was represented at the ceremony. Under the management of the Ministry of Foreign Affairs a group of the members of the diplomatic corps in Sarajevo were carried to the small village of Potocari in Srebrenica by bus where the genocide was committed by the Bosnian Serb forcesin July 1995.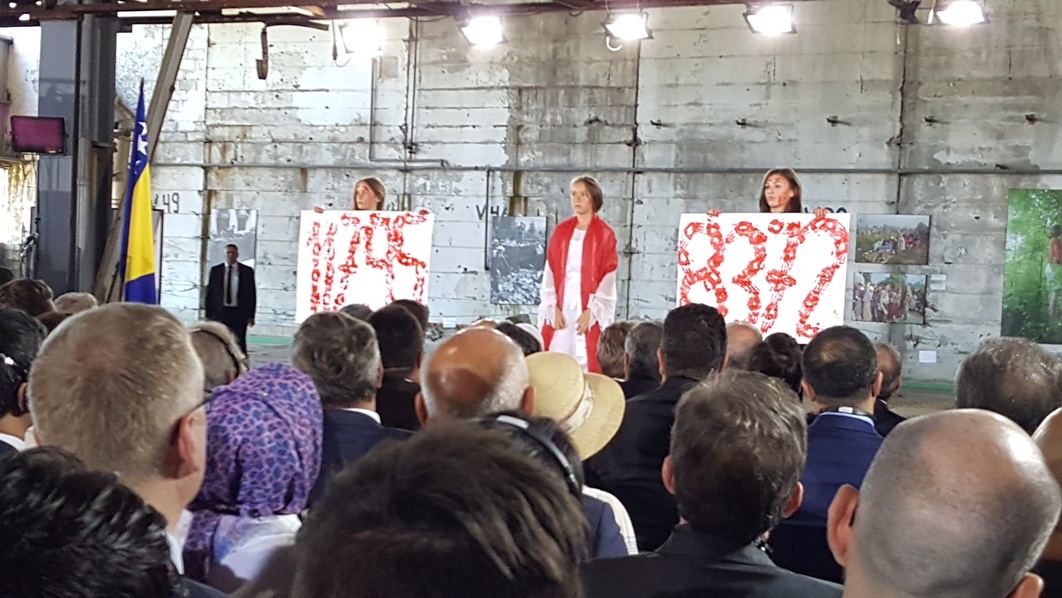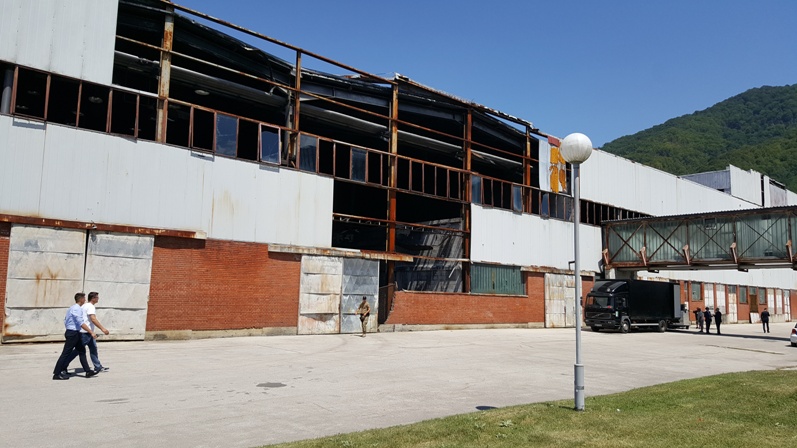 The Bosniak member of Bosnia and Herzegovina's tripartite presidency, Bakir Izetbegovic in his speech said that the foundations of reconciliation must be built onjustice and truth, and that will not happen until the ideology and ideas that lead to genocide are completely defeated. Hague Tribunal President Carmel Agius told the commemoration that denial or distortion of what happened in Srebrenica was "an intentional assault on truth". He also said that Srebrenica genocide is so well documented and scientifically supported that none will succeed in hiding the true nature of this genocide". The Head of European Union delegation in Sarajevo also spoke on thatoccasion.
After the commemoration with a brief performance by children on the theme of genocide the member of the diplomatic corps were led to the adjacent memorial and cemetery following the member of the Presidency. In turn the Ambassadors and diplomats were invited to pay respect to the 8372 victims of the Srebrenica Massacre. Thereafter special janaja and prayer were offered for the victims.
Later the members of the diplomatic corps were transported back to Sarajevo. This is perhaps the first time that the Embassy attended the commemoration of Srebrenica genocide which takes place every year on 11 July. Since, Bangladesh has got a similar tragic history the matter is very close to our heart. Since Bangladesh Armed forces played a glorious role in protecting the Bihac pocket from Serb forces, it could be a good foundation for building up relations with Bosnia.