Bangladesh Ambassador to the Netherlands and Permanent Representative to the Organization for the Prohibition of Chemical Weapons (OPCW) Sheikh Mohammed Belal led a high-level delegation of the OPCW as the Chairperson of its Executive Council to the People's Republic of China from 12-16 June 2017 to review the progress on the destruction of chemical weapons abandoned by Japan on the territory of China. During the visit, Bangladesh Ambassador led a 33-member OPCW delegation comprising of, among others, Director-General of OPCW, Ambassadors of Spain, Iran, Germany, Saudi Arabia, Dominican Republic, Sri Lanka, Russian Federation, Indonesia, Japan, China, Pakistan, Senegal, Republic of Korea, and Principal Director of the Office of the Deputy Assistant Secretary of Defense for Threat Reduction and Arms Control of USA.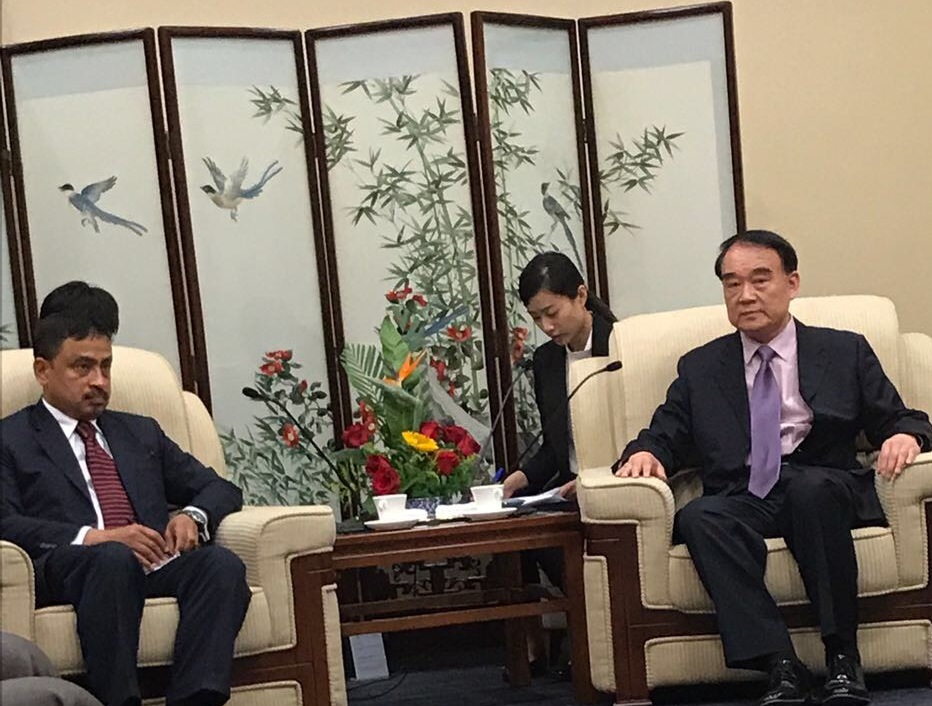 During the visit, the OPCW delegation held meetings with Mr. Li Baodong, Vice Minister of Foreign Affairs of China and Major General Mr. Wu Xiaoyi of the Ministry of Defense of China. The delegation also visited the Haerbaling Abandoned Chemical Weapon (ACW) site in Jilin Province in the north-east China to see for themselves recovery, identification and destruction of abandoned chemical weapons in Haerbaling. The leader of the delegation Ambassador Sheikh Mohammed Belal appreciated the level of cooperation between China and Japan towards completing the destruction of abandoned chemical weapons in China. He also assured full support of the OPCW to complete this task for the sake of ridding the world free of chemical weapons. Ambassador Belal reiterated that in this civilised world there shouldn't be any space for chemical weapons.
To date, an estimated 56,000 ACW-related items have been found at over 90 locations throughout China. Of these, approximately 46,000 items have been verified and destroyed as of May 2017.  The Haerbaling ACW site is estimated to contain an additional 330,000 ACW-related items, which require excavation and identification before the destruction process can be initiated. The Chemical Weapons Convention provides a framework for facilitating destruction of ACW. The OPCW verifies the destruction of ACW as well as provides technical support as required. Ambassador Belal will, upon return, submit a report to the Executive Council on the status of ACW in China with directive to detect, recover and destroy such abandoned chemical weapons in China by Japan within the stipulated timeline of 2022.