The Fifth Roundtable on Climate and Security was organized by The Institute for Environmental Security on 19 April 2017 at the Residence of Australian Ambassador. Representatives from a good number of embassies and stakeholder organizations participated in the discussion. The meeting focused on the relationship of water resources to human security, political stability, conflict and cooperation.
Matt Luna of The Institute for Environmental Security moderated the Roundtable. At the outset Australian Ambassador to the Netherlands H.E. Dr. Brett Mason gave his welcome speech. Admiral Chris Barrie (Rtd.) of Australia, who joined the discussion on skype, referred climate change to be a biggest threat for mankind after nuclear weapon. Drs. Jan T. Busstra from the Ministry of Infrastructure and the Environment highlighted on National Delta Program of the Netherlands and the collective initiatives led by the Government of the Netherlands. He recognized Bangladesh as the most vulnerable country and emphasized on collective action to face the challenge. A presentation from the Deltares on adaptation, floods, droughts and security with attention to solution regarding sea level rise and freshwater resources from small Island States followed.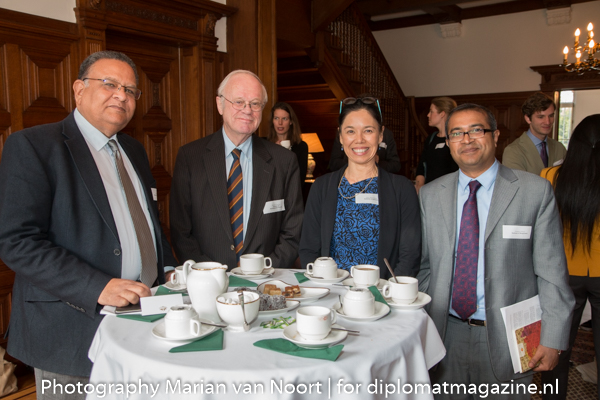 Istiaque Ahmed, First Secretary of the Embassy of Bangladesh highlighted the vulnerability of his country to the climate change pointing out that Bangladesh is hardly responsible for the cause. He reiterated Bangladesh's strong commitment to the mitigation and adaptation. Mr. Ahmed informed the meeting about the leading role of Bangladesh in water related forums. Bangladesh hosting the water conference and Delta Coalition Ministerial Conference in Dhaka at the end of July as the Chair of Delta Coalition.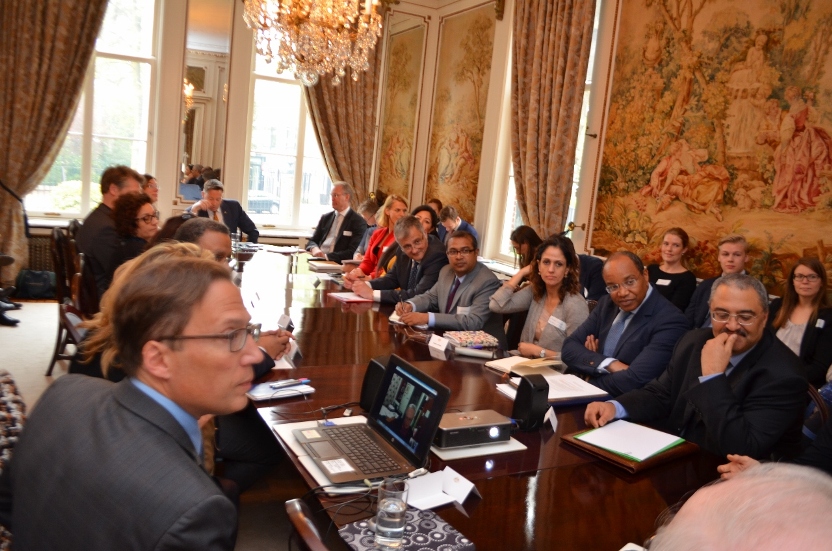 Ambassador of Serbia and representatives from embassies of Egypt, Mexico, USA, Algeria, Japan etc. and different stakeholder organizations attended the meeting.