For the second time the Embassy of Bangladesh in The Hague attended the Sarajevo Business Forum 2017 which was held from 22-23 May 2017 in the Parliament Building in Sarajevo, Bosnia and Herzegovina. Mr. Hajrudin Somun, Honorary Consul General of Bangladesh in Sarajevo accompanied the delegation during the occasion. This is the eighth edition of the Forum organized under the aegis of PPP by Bosna Bank International with support of the Ministry of Foreign Affairs, Sarajevo. The Forum was opened by H.E. Dr. Mladen Ivanic, Chairman, Presidency of Bosnia while H.E. Dr. Denis Zvizdic, Chairman, The Council of Ministers also spoke. Chairman, Presidency of Bosnia, in his speech, mentioned about Bangladesh while welcoming the participation of more than 30 countries including Australia, Indonesia, Malaysia, India, Pakistan, Azerbaizan, Turkey, Saudi Arabia, UAE, Switzerland, Netherlands and so on. Surprisingly Chairman admitted the prevailing political differences beside sharing the recent success stories of Bosnia and Herzegovina. From Chair's speech it was clear that the political deadlock is not going to be resolved anytime soon.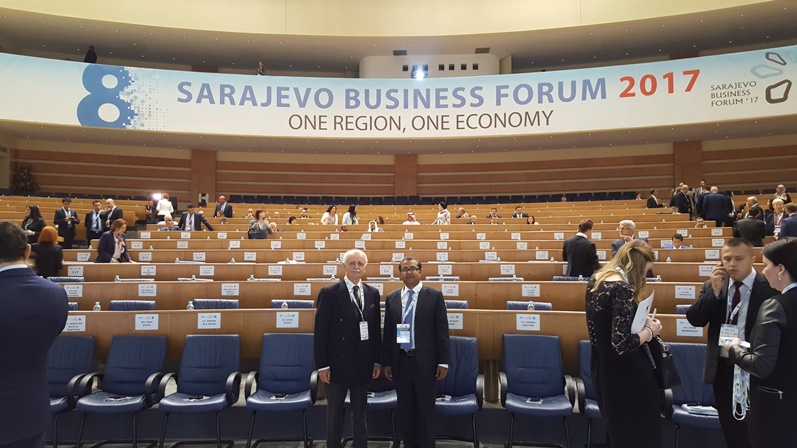 As a positive remark the Chair mentioned that Bosnia and Herzegovina is getting close to EU day by day. It is to be mentioned that Bosnia and Herzegovina has filed its candidacy for EU membership in 2016 and anticipating EU candidate status soon. Director General for Enlargement Negotiations and Neighborhood of European Commission Mr. Christian Danielsson also spoke on the occasion. The Director General, though did not rule out possibility of B&H to become EU member state, he did mention about the necessity of strenuous reforms for structuring economy, rule of law and efficient public administration. Among other dignitaries President IDB Group, Indonesian Minister for Economic Affairs, Turkish Deputy Minister of Economy delivered their speeches.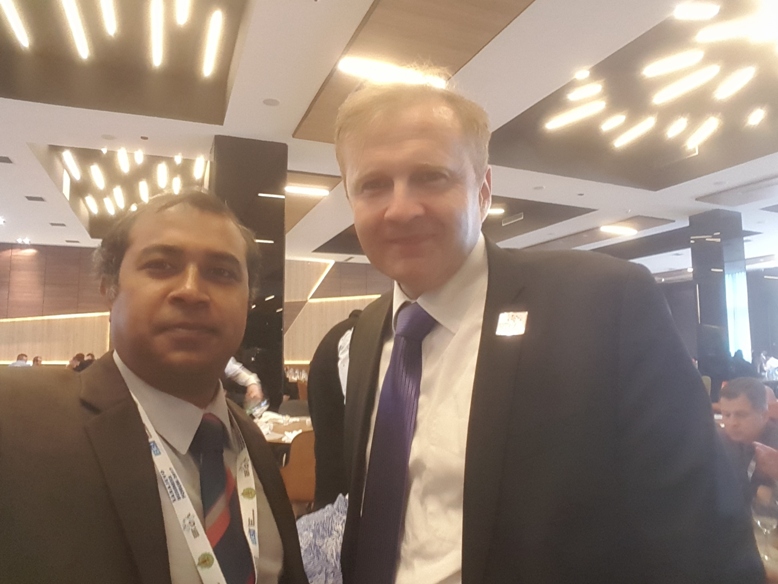 After the inaugural session a panel discussion titled 'One Region, One Economy- Connectivity and Potential' ensued. In the discussion everybody concurred that just like Germany and France have become a symbol of cooperation mending their differences, the western Balkan region should also consolidate their cooperation. In the next seminar titled 'Southeast Europe-Bridging the East and West' the participants recalled the pre-war days when the region was pioneer in metal, equipment and machinery production. They all stressed on connectivity to revive the lost glory. On the following day, in the first session, South-East Asian countries, mainly Malaysia and Indonesia along with India and Pakistan presented the potentials of the cooperation between two regions. In the second session, the leaders from B&H and Middle-East shared their experience of doing business together. The last session was exclusively on Dubai. Here Dubai private sector leaders presented Dubai as its best.
At the closing remarks the main organiser Mr. Amer Bukvic informed that total number of delegation was 1700 from 30 countries. They also held 317 B2B meeting.
According to FIPA (Foreign Investment Promotion Agency) B&H and Herzegovina offers significant opportunities of penetration into wider regional market owing to its free trade agreements with European Free Trade Association and the countries including USA, Canada, Russia, Turkey etc. B&H ensures national treatment of foreign investors  and they enjoy the same property rights in respect to real estate. Bosnia and Herzegovina has the lowest rates of VAT (17%) in the region and very reasonable corporate tax rates (10%) that is lowest in the region.
They reckon that level of foreign investment is far below the needs and opportunities of the country. The market of total 3.8 million people B&H has registered impressive economic growth rate in 2015. The macro-economic indicators are also stable.  Its total foreign trade is €12.7bn but fluctuates from year to year. B&H boasts to have most stable currency in South-East Europe. The privatization exercise is on in full swing. Foreign investors are allowed to repatriate  the profits generated from foreign investment.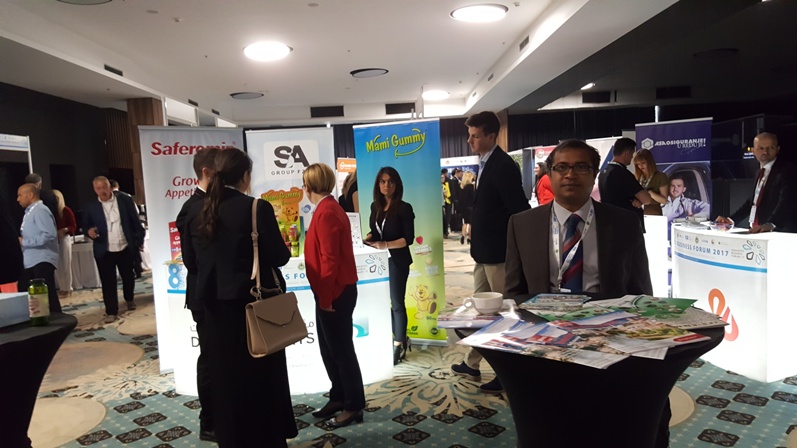 The priority sectors of B&H are wood, energy, metal processing, ICT and tourism.
As an emerging economy B&H is very welcoming. They are at the door of Europe. Therefore, it offers good possibility to export products to European Union. Turkey has got very strong influence on B&H owing to their past. Saudi Arab and UAE are helping them in their development and so does EU. This time through the special attention to the Indonesian and Malaysian new door of potentials has been opened.
Political deadlock is a serious threat to their development. As long as political differences are not sorted out and solved, new investment will become difficult. Recently Croatia has closed their border which could be the first step of separation.
The Mission may contemplate a visit of Bangladesh business people to B&H and vice-versa. When the H.E. Ambassador visit to B&H next time, a networking event may be organized for the business community.
Depending on the response of the B&H community, the Mission may propose to become a theme country in next year Forum with a high power delegation. Bangladesh may promote its RMG, frozen food, dry food, pharmaceuticals etc.