IHE Delft Institute for Water Education in the Netherlands is celebrating its 60th anniversary by acknowledging Bangladesh as a reason of their birth in 1957 (History of IHE Delft). A conference was organized by the institute on 24 April 2017 at Theater de Veste to mark the anniversary where the Ambassador of Bangladesh to the Netherlands H.E. Sheikh Mohammed Belal was invited as a special speaker. Mr. Fritz Holzwarth, Rector a.i. of the institute welcomed the guests. He fondly recalled the story of the Institute's birth when the government of Bangladesh reached to the government of the Netherlands for technical cooperation to resist flood. The Rector a.i. also introduced Mr. Prof. Dr. Ir. Eddy J. Moors as the new Rector of the Institute who is going to take over from July.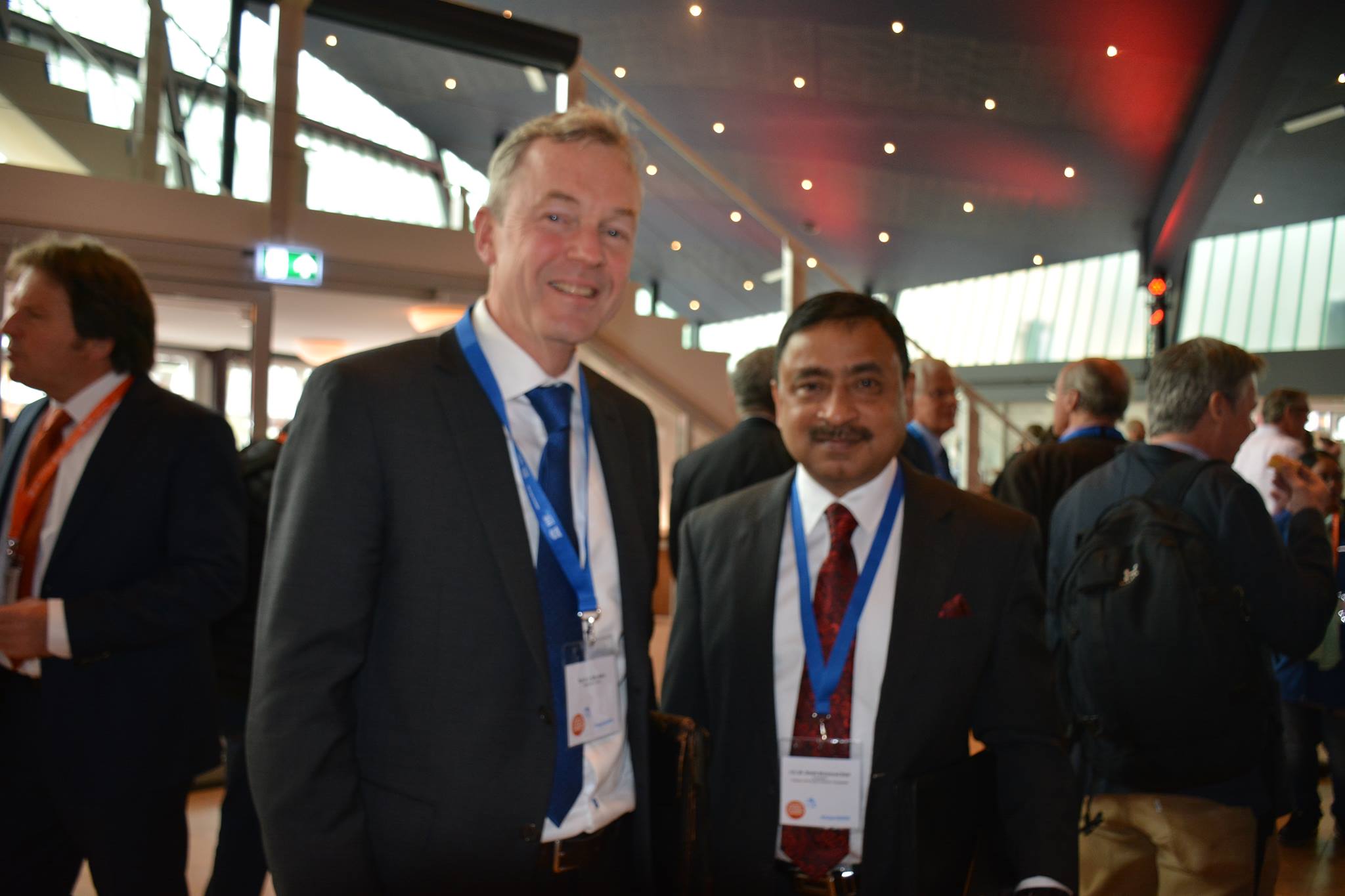 In his address Ambassador Sheikh Mohammed Belal recalled the contribution of the graduates of IHE in Bangladesh. He also mentioned that the knowledge and services of IHE Delft are vital for Bangladesh in  achieving Sustainable Development Goals, especially SDG 6 (providing access to clean water and sanitation). Ambassador Belal urged all scientists, students and academics to put their efforts together to assist the policy makers. (Speech of the Ambassador)
IHE fellows M.A. Quassem, Shah Alam Khan and Shanoor Hasan from Bangladesh participated in the panel discussion following the opening session. Remarks from the Bangladeshi panel members drew remarkable appreciation.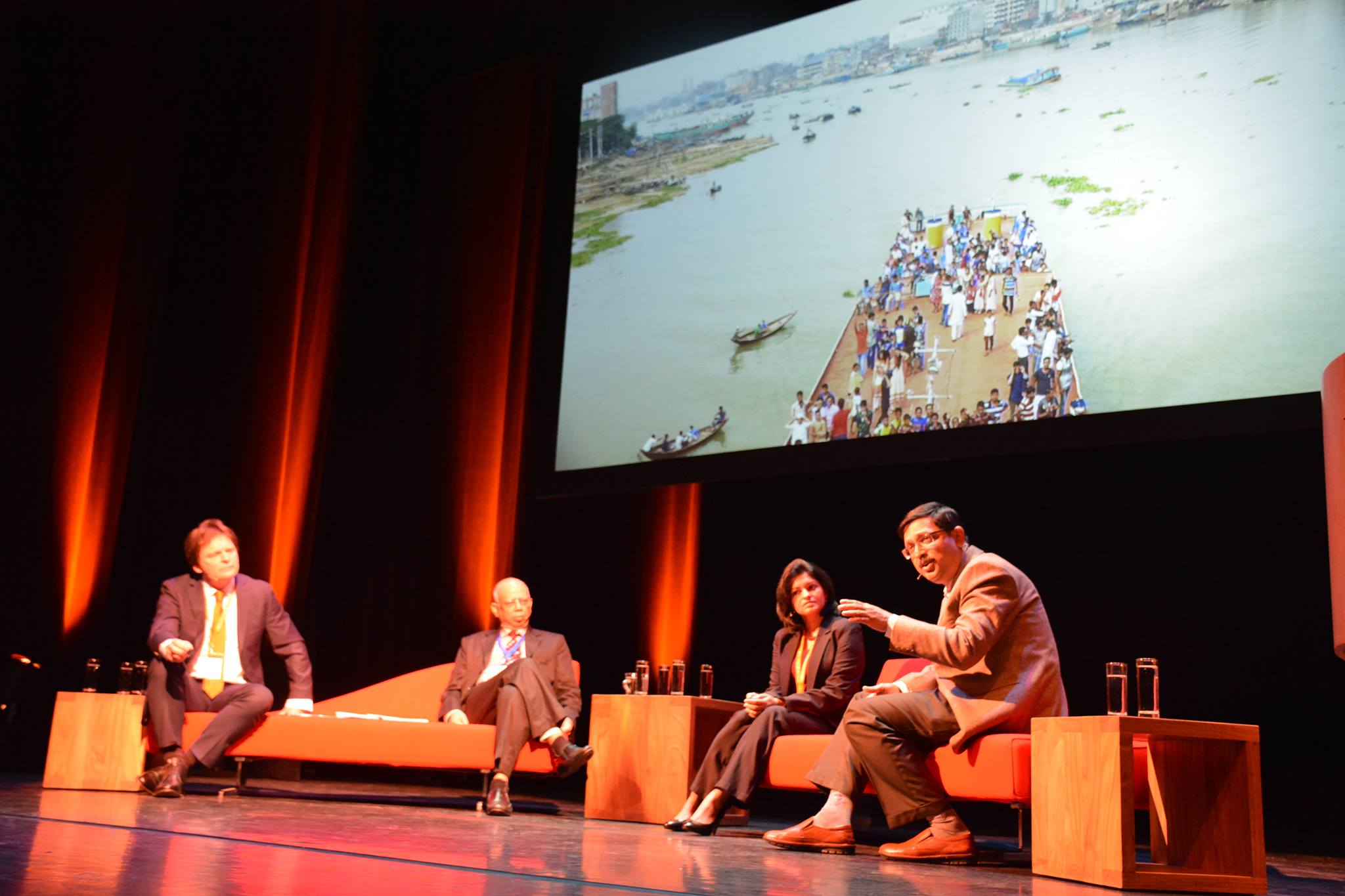 Mr. Istiaque Ahmed, First Secretary of the Embassy represented in the Graduation Ceremony on 25 April. In the welcome address the Rector congratulated the IHE graduates and referred them as the future of innovation in water management. Following the speeches and a brief cultural interlude certificates were awarded to the graduates. Three fresh Bangladeshi graduates Jamal Haider, Nurul Islam and Mizanur Rahman made Bangladesh proud. Graduates were from across the globe like from countries like Nepal, India, Indonesia, Sri Lanka, Philipines, Kenya, Malawi, Ethiopia, Uruguay, Colombia, Canada, USA and so on. Following the certificate distribution ceremony the graduates had an opportunity to meet their Embassy representatives.  In the meeting Bangladeshi graduates expressed their firm commitment to use their hard earned knowledge for the benefit of the common people.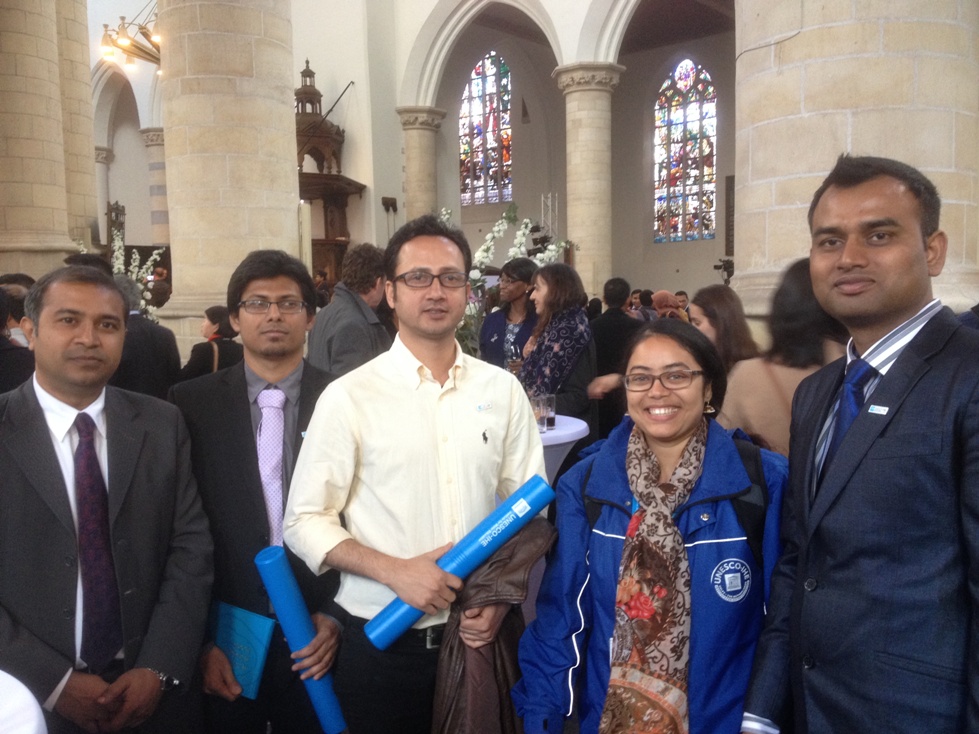 IHE Delft Institute for Water Education is the largest international graduate water education facility in the world and is based in Delft, the Netherlands. The Institute confers fully accredited MSc degrees, and PhD degrees in collaboration with partners. Over 14,500 water professionals from more than 160 mainly developing countries and countries in transition were educated at the Institute.
As a celebration of the Institute's 60 years, the mentioned conference attempts to explore how the Institute has evolved and must further adapt to the changing global and regional landscape. The Institute considers its main purpose to contribute to the realization of sustainable development, with a clear focus on the SDG. It does this primarily by equipping people and organizations to respond to water and development challenges worldwide.