Water is the perennial bonding between Bangladesh and the Netherlands. Touching upon Dutch prowess in water resources management and their experience in our water sector since 1965, Ambassador Sheikh Mohammed Belal assures Bangladesh's aspiration in cementing our water-bond with the Dutch water knowledge and technology. He was speaking at the Asian Table of the 234 years old prestigious club in The Hague, sociëteit de witte on 18 Sept 2017. Ambassador Belal discussed how important water is in our culture, ethos, lives and livelihoods and accordingly, he focused on Bangladesh's MDG achievements and SDG targets. Bangladesh Ambassador recalled the historic visit of our Hon'ble Prime Minister to the Netherlands in November 2015 and the twin-ministerial visit from the Netherlands to Bangladesh in June 2015 towards forging institutional cooperation between the two delta countries and the Dutch assurance for the implementation of Bangladesh Delta Plan 2100 to make our delta safe and productive for the people.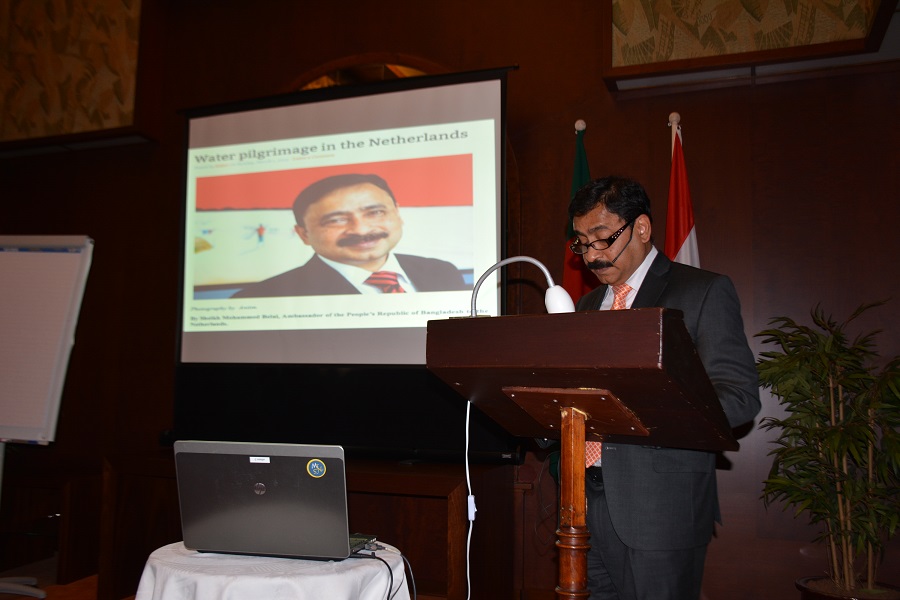 Sustainable development and water management expert Mr. Ele Jan Saaf also presented a keynote speech on this occasion. He referred to water as a valuable economic commodity and underscored the importance of water management in that context. Mr. Saaf shared from his vast experience in water sector of Bangladesh and called for appropriate water governance for protecting our rivers from dying and pollution. Mr. Ele Jan Saaf also emphasized the need to have broader regional cooperation in the water sector across the basin states. As water is a common commodity, that should be treated as a shared future for all in the region.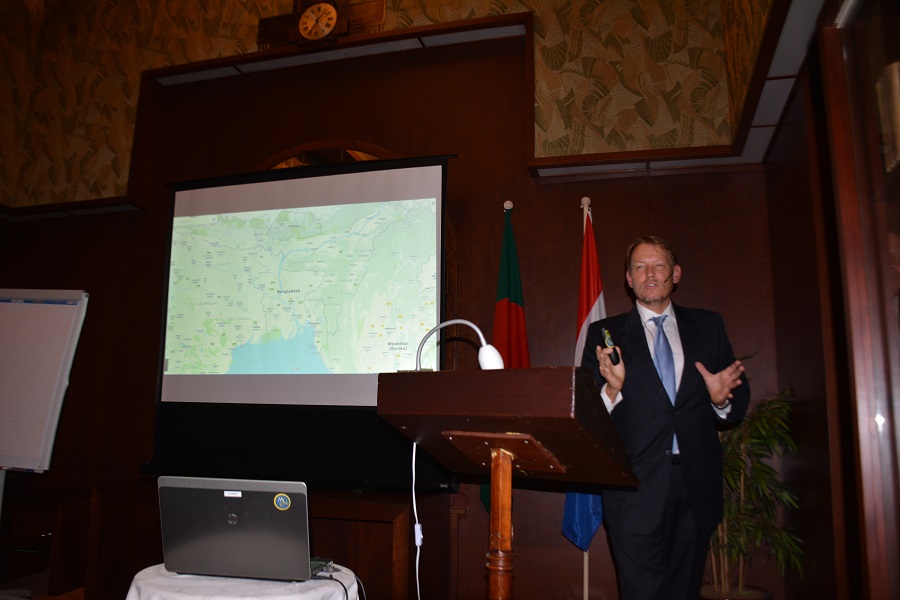 Both the speakers responded to the questions asked by the distinguished members of the Asian Table. The program was conducted by Chairman of the Asian Table Mr. Fernando and coordinated by the Secretary of the Asian Table Mr. Ronald Staallekker. Amongst the audience, there were former ambassadors, civil servants, politicians, consultants in different fields with experience in Asia in general and Bangladesh in particular.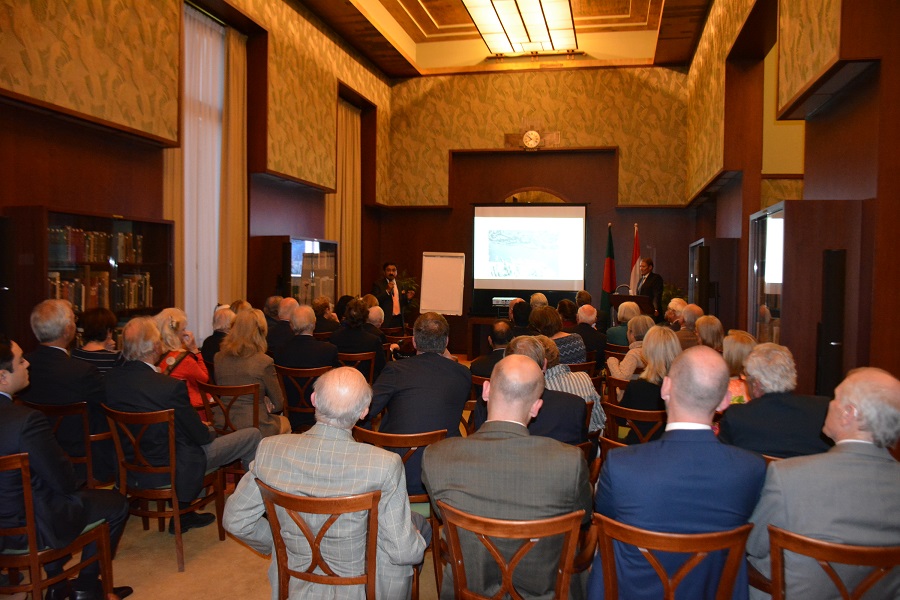 The  Littéraire Sociëteit De Witte  in The Hague is an elite institution known for its selective but very professionally rendered events for its members. The event was restricted to its members and invitees only.