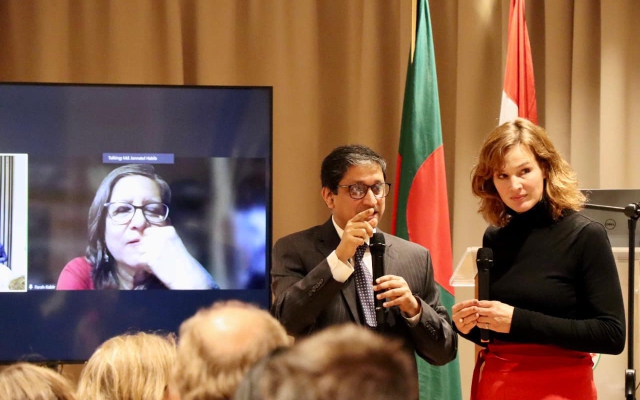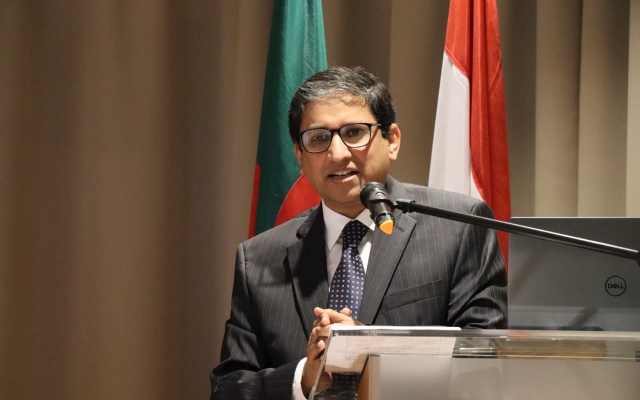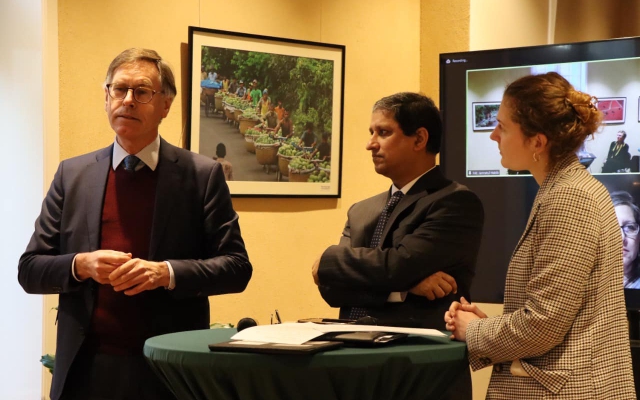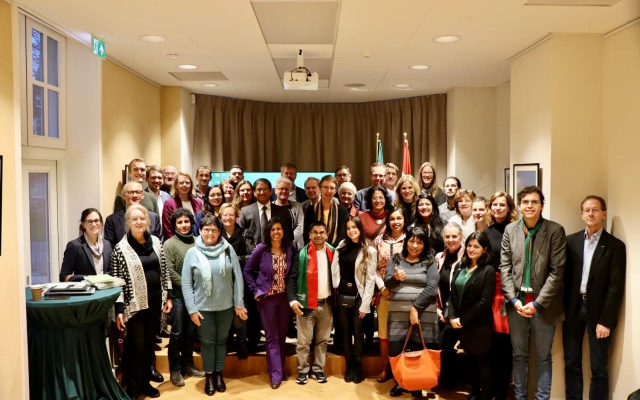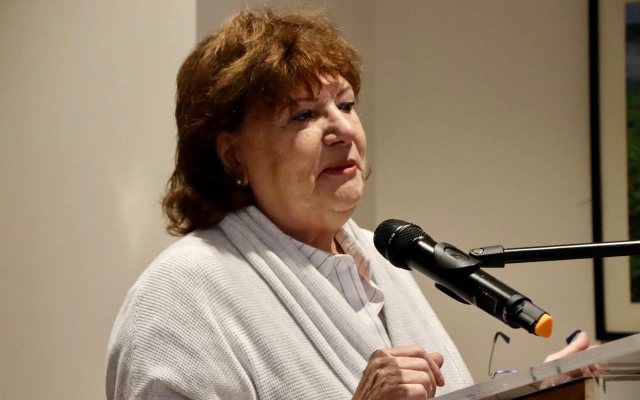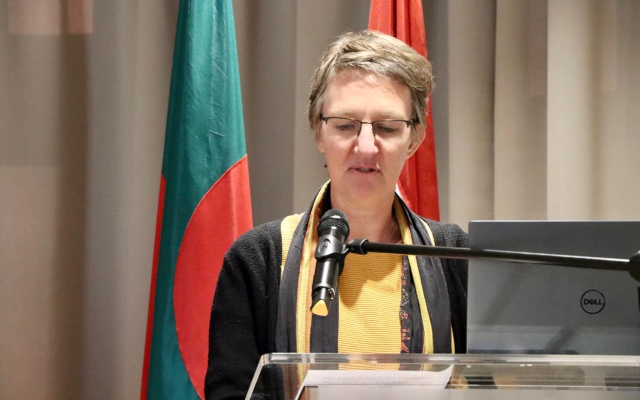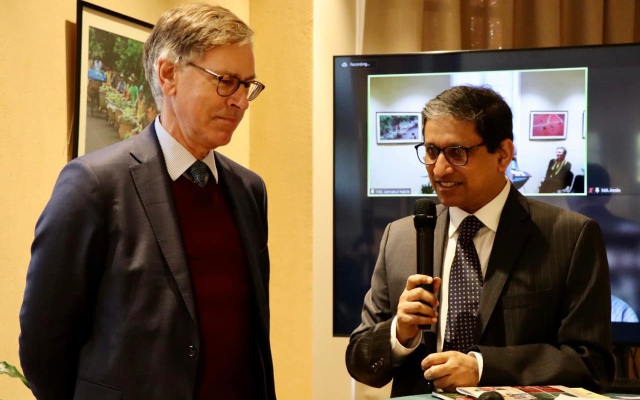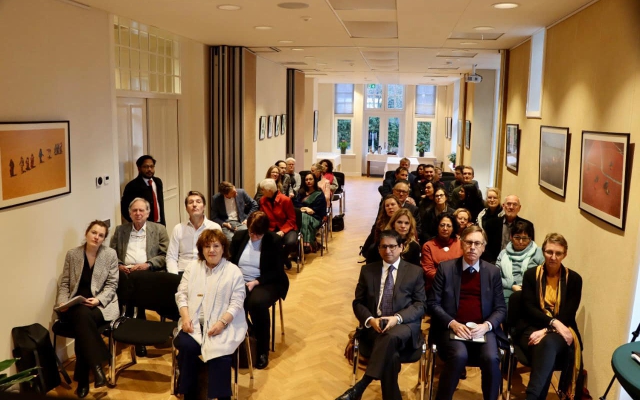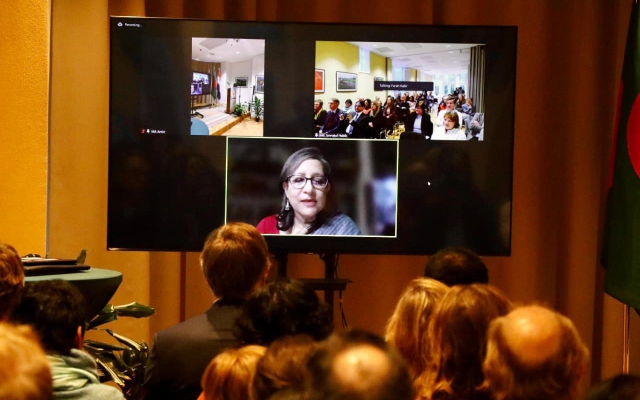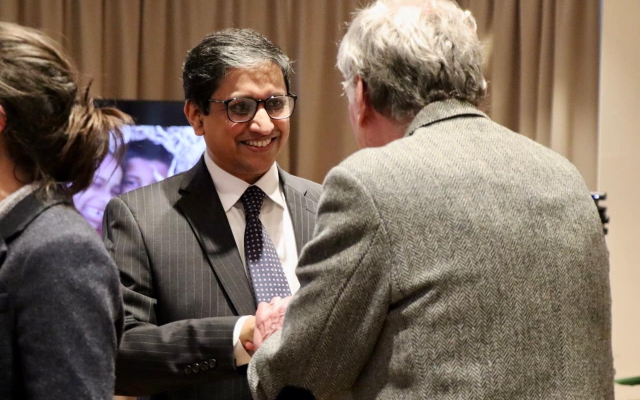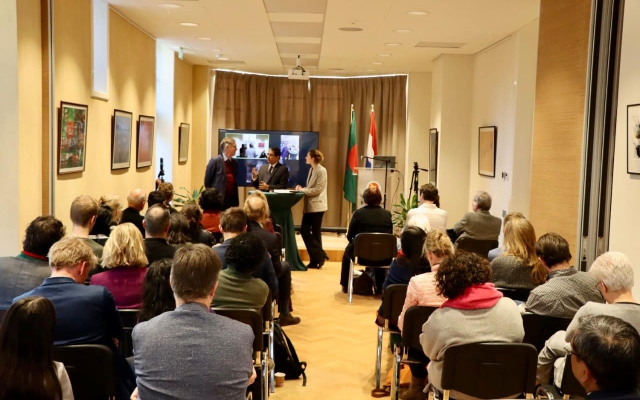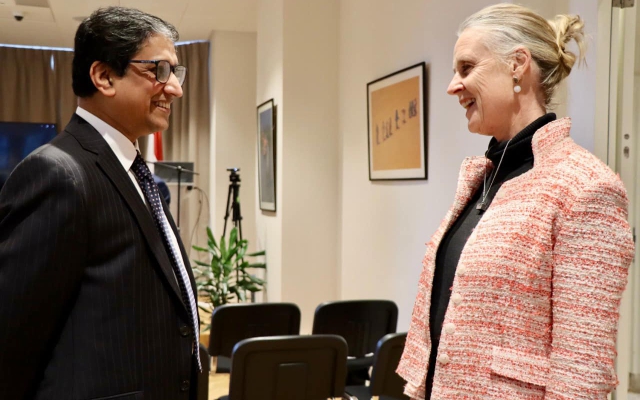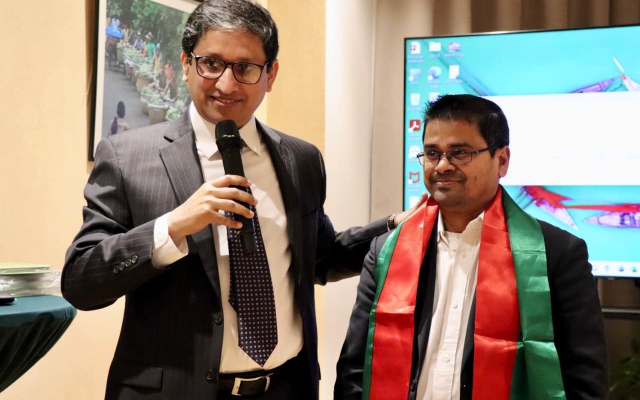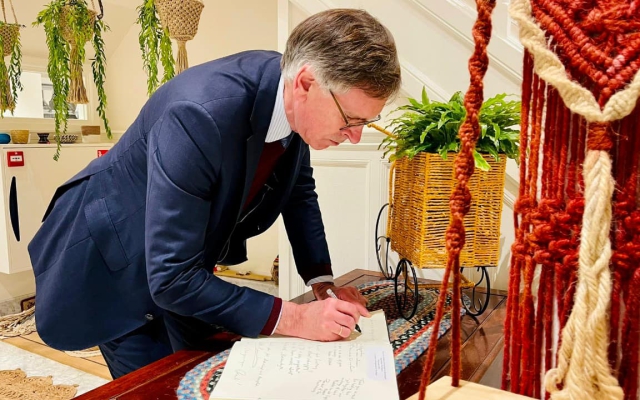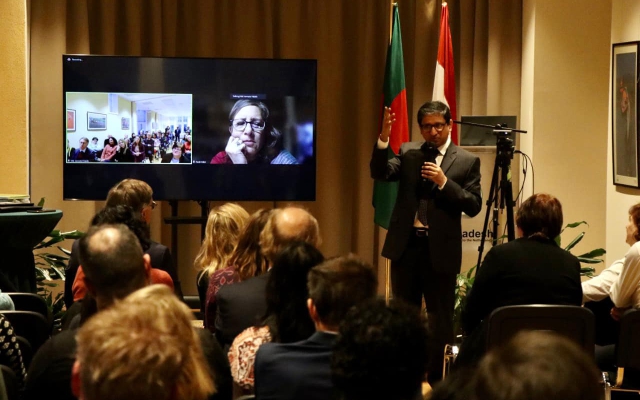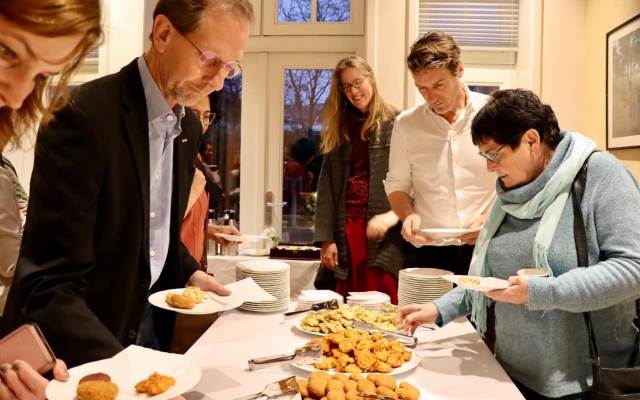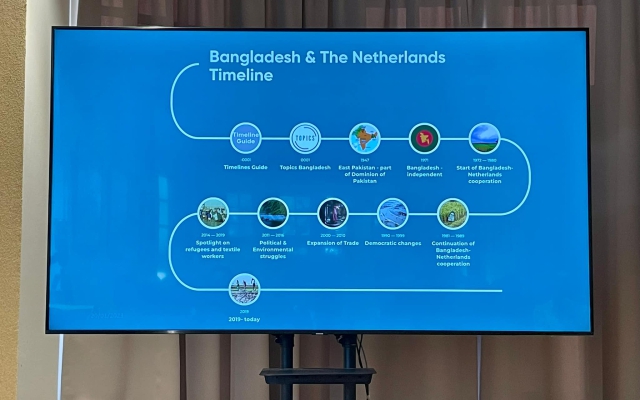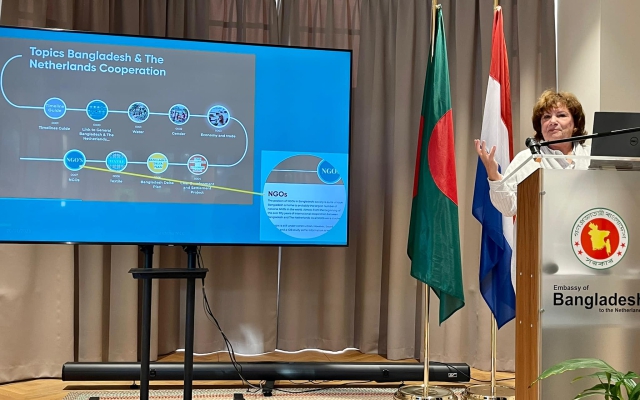 The Embassy hosted an evening (20 January) for the development organizations from Netherlands which have been working in Bangladesh, at "Bangladesh @50: Perspectives into Future" Conclave.
Amb. M Riaz Hamidullah welcomed the 45 representative from the NGOs, Ministerie van Buitenlandse Zaken Nuffic PUM Netherlands senior experts KIT Royal Tropical Institute University of Amsterdam / Universiteit van Amsterdam, academia.
He shared perspectives in development journey; and moderated a conversation with Antoinette Termoshuizen (Niketan), Jan Karel Mak, (Solidaridad Network), Merel Schalkwijk (Dutch Ministry of Foreign Affairs). They shared their unique tales with Bangladesh, over the decades. Loukie Levert from NICC – Netherlands International Cooperation Collection presented the timeline of Dutch NGOs/development organizations' engagements over the past five decades in diverse areas like gender, water, disability, education, agriculture, health, mental health.
Farah Kabir, Country Director, ActionAid Bangladesh, joining from Dhaka (online), shared perspectives from grassroots with all the participants and responded to their observations, questions.